Well as the title states, I have some exciting news today that has me "howling at the moon!" This fall has many exciting events and changes (and growth) that you get to experience with me and I couldn't ask for anyone better to be accompanying me. I know I am always so lengthy with my words so now with out further ado I will let you in on the exciting news...
...You are looking at a new designer for The Green Duck Sales team!! I am so excited about this opportunity and cannot wait to get helping and crafting along with this wonderful team. Now my term does not officially start until November, however, I received October's package as a welcome and I could not be more excited to let you guys all in on this.
So for today's card I have my very first GD unofficial project! :)
For this adorable, and very easy project, I used designer paper from the EP paper Chillingsworth Manor (my favorite this year, see
here
.) The sentiment and the "beware" banner also came from that same paper pack. Now the exciting part, the focal werewolf and wonderful moon/bat combo, yep they came from the Green Duck Monthly kit!! These die cuts are so awesome they come printed with high quality ink and on high quality paper and the scenes and creatures are so much fun!! I love it and cannot wait to show you what I do with the other fabulous die cuts that I received.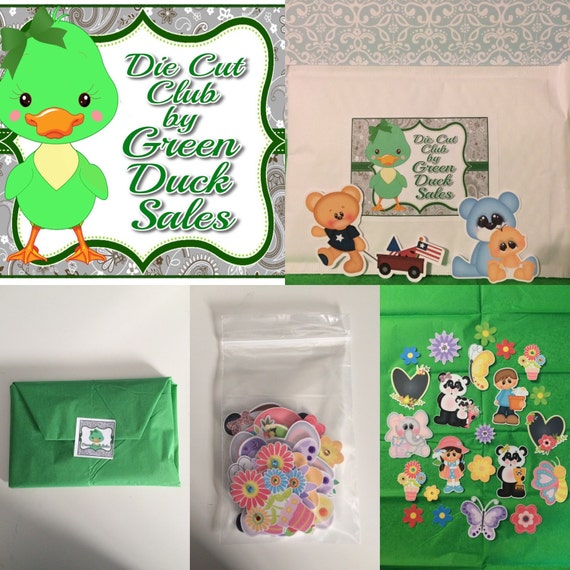 Now, If you are unfamiliar with Green Duck Sales then have no fear, that's exactly what I am here for. Green Duck, or GD as I love to shorten everything!!, is a monthly die cut crafting club. Now, if you have never signed up for a monthly club, then this is a great one to start on and if you have been part of monthly clubs before then check this easy and affordable one, it's only $10 a month!!
So how does it work?? Well, after you sign up by clicking
here,
you simply wait for the first of the month when your box of 10-15 die cuts will be mailed out to you, then join us on the
facebook page
to play along or feel free to go off on your own and make your own creations. It's easy, flexible, and completely up to you. Seriously, it's a box of happiness every month!
Well thanks so much for checking out my project today. I hope that you also check out GD so we can play along together in the next couple of months. Make sure to follow along to my blog by email (banner to the right) so you can keep up with all my projects and tutorials!
Happy Crafting!