Ok, so I haven't talked a lot about it on my blog but a couple of years ago my husband and I purchased our first home which happens to be a "fixer upper." I mention this now because we have officially began the fixing up part of this journey which is so awesome because not only do I get to design a whole house the way I want...but I also get to design all of the home decor and accents and today's post, while small, is the start of that journey.
While scanning through Marjorie Ann Designs site I came across these adorable bathroom frogs, which I knew instantly needed to be added to my boys bathroom.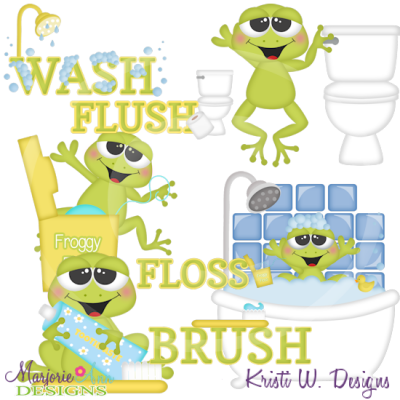 Are they not the cutest! The file is called Bathroom frogs and can be found
here
. There are just so many ideas that came to my mind, like vinyl!! But I settled for making something which uses the material I had on hand and decided to go with a nice and easy wall picture...at least to start things off.
This was so easy to make and I will be making two matching sets with the wash and flush as soon as I get some more free time.
Thanks so much for checking out my post for today! Have a happy hump day!