Thanks for stopping back in today! As I mentioned earlier this week D-man is celebrating his 5th birthday this year and since Mario has once again become a very popular character in my household we have decided to host a Mario themed birthday party.
I always have such a fun time decorating for birthday parties, however this year we have decided to host our first birthday outside of the house and with that comes a large expense to have someone else handle all of the nitty gritty details. So, needless to say my job this years was looking to be a lot more relaxed, but not as much fun so I have came up with a couple of ideas about where to throw in my creative design details...like invites! And today I will showcase just that.. some lovely Mario Bros invites.
Are they not the best! I decided to go with the mushroom heads and the famous question mark boxes for the invites and then bring Mario and Luigi in to the party elsewhere (stay tuned for that post!) For the invites, as requested, I used a couple of different colors for the mushroom heads. D-man recently got into Mario Galaxy which is a game with a lot of different colored toadstool's and so the invites of course had to have all of the toads included. Besides it just would not be fair to only include the generic red toad.
This file was so super simple to make when I acquired the Marjorie Ann Designs Mario Bros. file found
here
. The complete file is just that, complete, and comes with so many different options to play around with so I will definitely be making a lot more with it. In fact I am already started on some cupcake toppers for school and cannot wait to showcase those.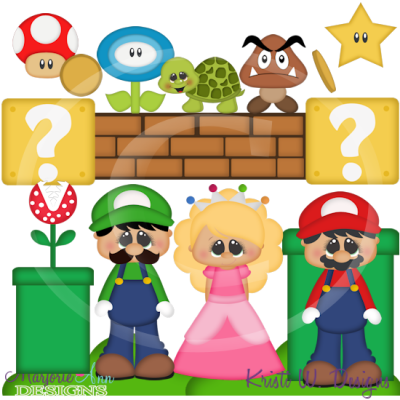 Thanks for stopping by today! I hope you enjoyed these special invites. Remember if you are ever in need of any party decor you can always email me at jenileighdc@gmail.com and I will be more than happy to come up with something special :)