As you know I am typically about a season behind on my scrapbooking and this year I am actually doing really well with keeping up on my old "memory keeping" skills! I was actually looking back through D-mans annual scrapbook and reminiscing about all of the fun things we have done this year - which is exactly why I love to scrapbook!
This book is actually a great mix between your traditional 12x12 layouts (both single and double) as well as some really fun and easy pocket scrapbooking, like what's being shown today.
Just to show you I'm behind, these photos are a miss mash from the past two years, but come mainly from his new sandbox (which is where we spent a lot of this past summer!) You can see how much he has changed.. but one thing is still the same - he loves to build!
Here is a close up of the left side. I created the "summertime fun" card from a bunch of leftovers in my stash. I then placed
Aqua dots
all over the entire layout as a fun and somewhat masculine embellishment. I used some retired Jackson PML cards as my base, just because I still love the color combination of this line.
If you are looking for a great selection of PML (journal cards, picture my life card, pocket cards...whatever you call them) then make sure to check out
our brand new line
. I know I am going to be picking up a couple of sets with my next order! I have my eye on the
White Pines Holiday
set as well as the
Overlays
!! Talk about beautiful and creative!
The cute little building block guys came from Marjorie Ann Designs
Building Buddies Set.
There are so many options with this fun cut file. I instantly started thinking about Dump Truck Invites and birthday gear!!
Here check out the whole file.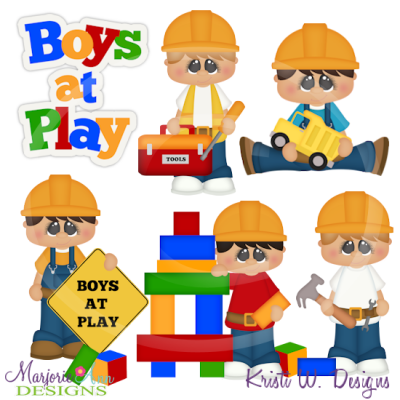 Well thanks for stopping in today! I hope everyone had a great weekend and an inspiring Monday!