I have been so sick lately and talk about a lack of energy... pregnancy + stomach bug = truly no energy!! But I have gathered myself together today to show off my new CTMH cartridge, which is not really new to CTMH, but which you will be seeing me use a lot of.
This artbooking cartridge is a scrapbookers dream. The cartridge comes with themed layouts, overlays, accents, borders, titles, ect.. the list is endless and you can even mix and match to make your own themes and pages. Oh and by the way the cartridge even comes with 10 themed mini albums!! Talk about quick and easy!!
Plus an added bonus is that all of our Cricut cartridges come bundled - which simply means they include a paper pack, the 700+ image cartridge (which is exclusive to CTMH), and 3 exclusive D-Size stamp sets!! Talk about a deal. You can check out all five of our cartridges by clicking on
this link.
I promise you will not be disappointed.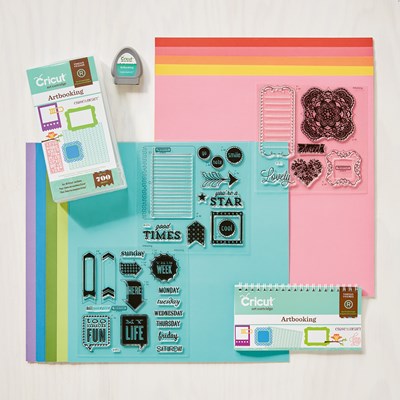 It was a hard choice for me to choose my very first cartridge, but after a week of going back and forth between the newest Artistry and the scrapbookers paradise one, Artbooking, I decided to go with Artbooking and today's video shows you why.
I just adore all of the page layouts and the 10+ mini albums that you can make with it!! In fact, soon as I get caught back up a little and perhaps over this cold, I will be showcasing my very first mini album to you!! I know.. I am so excited too!
Well thanks for stopping in and I hope to see you back here tomorrow for a brand new BTF challenge.
Happy Craftin'