Welcome back and thanks for joining me for another
Creative Knockouts Challenge!
I am so in love with my image this week and with my overall project, maybe because I have baby fever - halfway there!!! or maybe it's just because this new Zoe Line from CTMH is that simply fabulous.
The theme for this week is
Friendship
and the sponsor is
A Random Fan
. I always enjoy going through their images and trying to choose just one that I would like to use, if you have never checked them out then please do so. So after I narrowed my choices down I finally chose the
Baby on Board
image.
The background paper is all from
our newest line called Zoe!
This is a brand new line which will be showcased in our new Idea Book which comes out in September, but because we love our loyal customers you have access to this beautiful line one month early as part of an early release.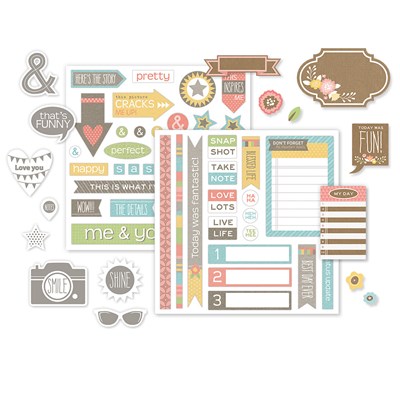 We even have it available in the
Scrapbooking Workshop on the Go!
! In this kit you not only get accessories and the complete paper pack, but you also get an exclusive D-size stamp set!!
Thanks for stopping by today and checking out my newest creation! I hope you were inspired to head out and create something beautiful! Remember we have a
BTF Challenge
which will be open until Sunday and our
Creative Knockouts
challenge will be open until Wed. so if you do create something wonderful come on over and share it with us.