I wanted to share a video and a new product that I think it simply perfect for any small event and with so many of them coming up this product is simply perfect and
affordable
. CTMH has launched two new
My Crush
albums that are so beautiful that I needed to share.
These albums are perfect for Mother's Day, Father's Day, a birthday, graduation, ect.. the list just goes on and on and for an affordable price it's hard not to resist picking up one or even
two. You can also either gift the book empty, perfect for that graduate to fill with wonderful senior year memories, or you can gift it completed with pictures of the family perfect for mom and dad on their special day.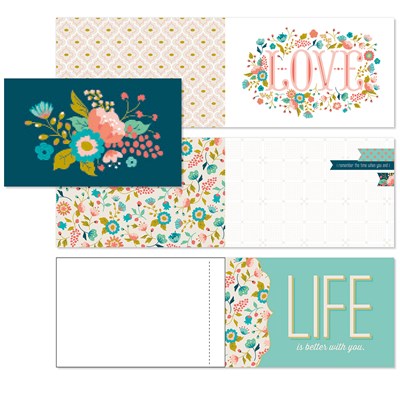 Both the
For Him
and the
For Her
books offer 30 4x6" pages making it perfect for standard photos!!
No cropping or cutting. After you add the photos you can either add some more embellishments or you can leave it the way it is and either way the books are simply amazing. The pages are a really nice mix of printed vellum, cardstock, and page protectors and the book is bound in a spiral black spine. They are truly lovely.
You can head on over to jenileigh.ctmh.com to order your My Crush album today! Also, don't forget that I am giving away a stamp set to one lucky customer who places an order this month and we are also going strong with the Deal of the Day April Campaign which offers you twice the amount of product that you pay for when you order a grab bag!